Fostering and promoting entrepreneurs, entrepreneurship and an entrepreneurial culture are a must for European, national, and regional policy-makers to increase our ability to create jobs and prosperity.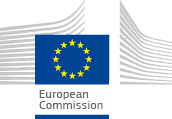 Europe lags behind its competitors in entrepreneurial attitudes and at the same time we know that SMEs are the biggest source of new jobs and related growth.
A European Entrepreneurship Action Plan is therefore needed to address areas where entrepreneurial potential can be unleashed and where key bottlenecks can be overcome and obstacles to entrepreneurial activities removed.

This consultation seeks reactions to a variety of possible measures which could be brought together under this Action Plan so as to bring together the best practices for the broadest impact across Europe.


Enterprise Europe Brussels invites public administrations and private sector organizations and individuals who support entrepreneurs in starting up businesses and in helping them face challenges, particularly during the first years of life of the business, individual entrepreneurs and businesses.

Consultation is open from 09.07.2012 to 01.10.2012 at the following address:
http://ec.europa.eu/enterprise/policies/sme/public-consultation/index_en.htm